We are proficient in providing the following range of services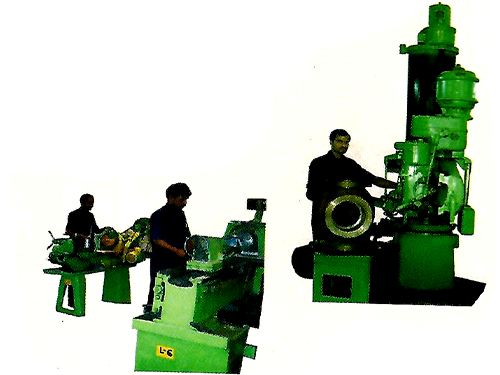 Shop service
Annual turn around Services
Field Service
On line Lapping
Annual Rate Contract
Plant Survey
Failure analysis
Preventive maintenance and so on
Shop Services
Shop Services
At our shop, we provide services for following: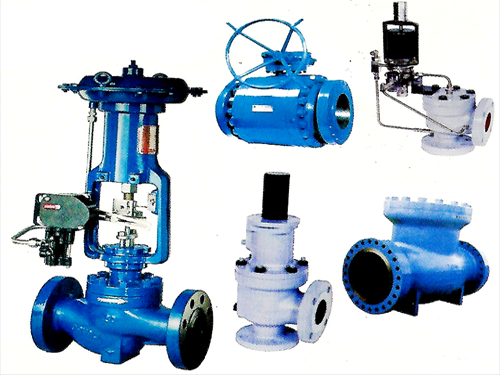 Pneumatic, Electrical & Hydraulically actuated Control Valves
Safety / Pressure Relief Valves
High Pressure Manual Valves
Knife Gate / Wedge Gate Valves
Power Cylinders with Dampers
Pressure / Vacuum Valves
V Ball / Butterfly Valves
Check Valves / Pilot Valves
Flush Bottom / Vessel Discharge Valve
Saunders Diaphragm Valves
We offer a comprehensive valve package right from site survey to a full service management and calibration facility for all valves. Within CITY LIMITS, valve pick-up and delivery is Carried out through our own vehicle which assures careful, fast, safe & insured delivery.
Each valve is subjected to rigorous inspection and all data is entered into our specially formulated computerized system enabling us to provide valve history.
Range of activities done and services provided
Cleaning through shot blasting and disassembly of valves
Inspection of existing valve components for usual Wear, Corrosion or Erosion Recommendation for replacement of parts
Submission of report on condition of existing components, parts replacement and modification involved
Lapping metallic contacts of Plug , Seat, Nozzle, Disc & Gate
Assembly of valves with new OEM spares and consumable
Testing & Inspection of valves
Submission of Inspection cum Testing Certificate
Annual turn around services
For planned shutdowns, team of skilled engineers & technicians is deputed at plant site along with mobile facilities for machining, testing, calibration activities to execute the jobs within stipulated time frame & to the entire satisfaction of customers.
Total job comprises of dismantling the valves from installation, refurbishment for the entire suitability for use.
On line Lapping
With the help of our lapping machine we can lap the seat ring of gate valves until smooth surface and it can be lapped without removing the valve from the line.
Annual Rate Contract
We are well equipped to undertake Annual Rate Contracts, where in we depute our permanent team with work shop facilities at customers premises and the jobs can be executed under close supervision of the customer.
Accessories
We also undertake contracts for Supply, Mounting, Tubing and calibration of various Accessories like
Valve Positioner
I/P Converters E/P Converters
Positioner Transmeter
Smart Positioner
Limit Switches
Air lock relay
Volume boosters, etc